In 2006 our company, Techwater International L.L.C. launched the Landscape
Department as part of Techwater in UAE.
With the help and guidance of our professional landscape team in Lebanon, we designed and set the structure of the Landscape department in the UAE, with a broad vision and strong determination for landscape work.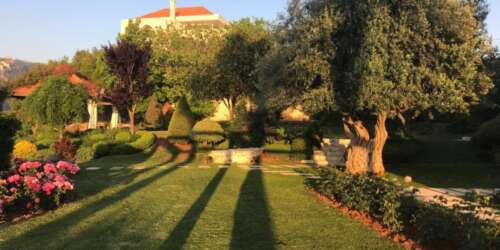 Our team members are horticulture specialists and characterized by their prestigious scientific, together with researches on micro and macro environments and the effect on plants.
Moreover, In Lebanon,
We did many landscape projects, including landscape design, softscape (plant growth, irrigation, and maintenance), and hardscape (artificial rock, stamped concrete, woodwork, stainless steel, etc.)
Our confidence
As a Landscape Department is derived from implementing both our scientific faculties with our working experience. In addition, we believe that knowledge is a process we increase with every project we implement.
Our vision for work in UAE was first reflected in the Bahya nursery, UAE, which is a 5000m2 area with a plan of extension for 28000 m² within the two coming years.
The Bahya nursery is used for plant growth and maintenance and our team of experts directly supervises it. Growing most of our plants in local nurseries cuts import costs and allows our team to provide specialized care and observation during growth process.
In addition to horticulture skills, our team has already scanned the local market and suppliers for hardscape and materials used in large-scale projects, thus grasping full knowledge for project design, execution and maintenance.
Following are some of the landscape projects at hand in the UAE, Qatar and Lebanon:
Four Season Hotel, Doha, Qatar
Tiara Palm Dubai Hotel & Tiara Residences, Dubai UAE
Movenpick Hotel, Spa, and Oceana Residences
Sir Baniyas Priority Project, Baniyas Island, Abu Dhabi, UAE
Burside Boulevard Tower, Dubai, UAE